Favorite Links:
Link to Conner Prairie
http://www.connerprairie.org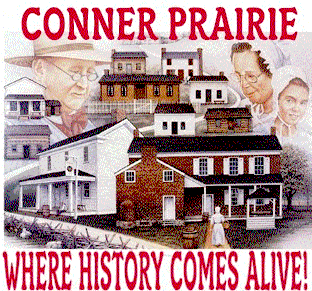 Conners Prairie, an Earlham Museum, is an AAM accredited open-air living history museum located in Fishers, Indiana. It serves as a local, regional, and national center for research and education about the lives, times, attitudes, and values of early 19th-century settlers in the Old Northwest Territory, based upon the Indiana experience. Conner Prairie features a modern Museum Center, special facilities, and three historic areas: the 1836 village of Prairietown, the 1823 William and Elizabeth Conner Home, and the Pioneer Adventure Area. The museum and historic areas are set on a 210 acre site featuring wooded areas and
orchards along the White River in central Indiana.